Innovative Conveyor Concepts- Motorized Roller Conveyors
Conveyor systems powered by motorized rollers are configured
without the use of external drive units, chains, and drive shafting.
These systems are quieter and more efficient.

Call ICC for quick quote and quick delivery.
Motorized Roller Conveyor












DETAILS
Motorized Roller Drives:
Motorized Roller Drive Applications:
Power Assisted Gravity Conveyors or Gravity Upgrades
Powered Curves
Zero Pressure Accumulation
Limited Space or Floor Mounted Applications
Low Profile
Office Space, Mail Room, Noise Sensitive Environments
Weigh Scale Conveyor
Workstation Conveyors
Clean Room or Clean Environments
Powered Transfers
etc.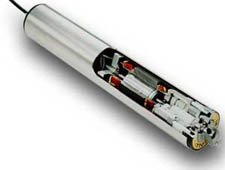 Motorized Pulleys/Drums
Motorized pulleys/drums are used in applications where motorized rollers are not a viable alternative due to capacity. Motorized pulleys are primarily used in belt conveyor applications demanding a clean looking, quiet, and efficient conveyor system.